There's already been some discussion about maybe, possibly,
not smacking one of your best players in the eye with a pie
, especially when he's got eye problems. But, hows about we don't go jumping onto the shoulders of the best pitcher in the world when he's been on the 60-day DL for, oh, I don't know... shoulder issues?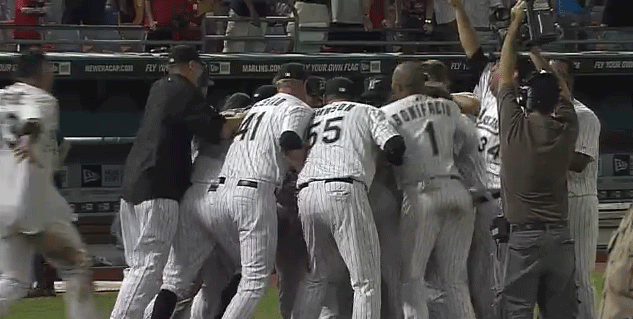 DOWN, OMAR! BAD OMAR! THAT'S A BAAAAAAAD OMAR!